Dutch distillery Toorank has targeted a 2018 launch in Asia as it expands its global footprint following a management shake-up.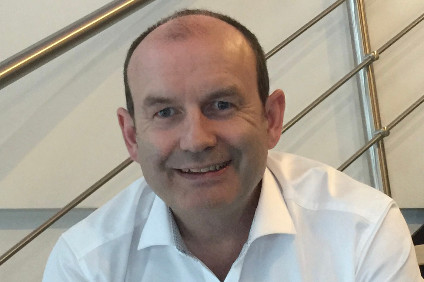 Managing director Andy Mallows, who replaced former head Conre Oostrum earlier this year, told just-drinks today the company is looking beyond its core markets as part of a wide-ranging new business strategy. Mallows also said he plans to take some of the company's biggest brands, such as Sloane's Gin, to Australia and New Zealand next year.
However, the new MD said he first needs to sort out Toorank's "bread and butter" regions such as the UK, US and Poland, which he admitted had lost direction under previous leadership. The company recently appointed new distributors in the UK, US and Netherlands and is reviewing existing partnerships in other markets.
Meanwhile, Mallows plans to overhaul packaging for Toorank brands, which include the company's "challenger" labels that sit beside mainstream rivals but at a two-thirds price point.
"When you have brands such as Sloane's Gin up against Bombay Sapphire it's difficult to get penetration," Mallow said of Toorank's recent challenges. "What I want to do is get the company back to its core heritage."
The MD also said innovations will play a large part in the company's future and pointed to 140 new products across its own brands as well as its extensive third-party and private-label lines.
Mallows, who joined Toorank in May last year as UK manager, said his predecessor Oostrum left in January as part of the business's restructuring. Mallows previously worked for Beam Inc as European sales director before leaving in 2007 to work outside the alcohol sector.
This week, it emerged that Pernod Ricard has blocked an attempt by the owner of rum brand Ron Matusalem to trademark the phrase 'Matusalem The Spirit Of Cuba Libre' in Australia.
---