Here's a round-up of this week's top stories in the spirits & wine categories. We also have similar round-ups for beer & cider and soft drinks & water.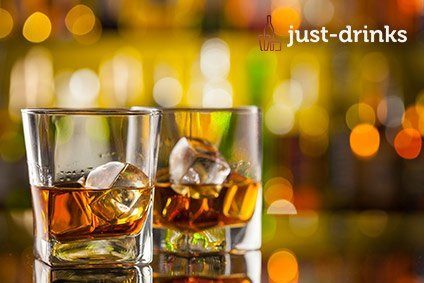 The concept of selling wine online may not be a new one but, as more companies look towards 'home-trade' and the likes of Amazon and eBay enter the market, established players need to stay ahead of the game. Virgin Wines CEO Jay Wright tells just-drinks how his firm looks to grow it relevance in an increasingly-crowded market place.
The on-premise channel remains a key testing-ground for new drinks products and has always pointed the way for trends in the wider beverage arena. Ben Cooper looks at some recent research and examines why on-premise trends are so influential.
Driving though the sun-pocked hills of southern France last weekend, talk turned to the question of still wine brands. Laurent Delaunay, the founder of winemaker and negotiant Badet Clément, is at the wheel of his SUV, taking me back to Carcassone in the heartland of the Languedoc region. He has just celebrated the company's 20th anniversary. Brands, and the marketing of them, are a natural line of enquiry for the owner of some France's biggest.
Late last month, Chris Losh attended the International Cool Climate Wine Symposium, held in Brighton on the south coast of England. Among the presentations over the three days, delegates heard plenty of talk about the weather - something not uncommon to the UK.
Brown Forman has posted a solid full-year underlying performance but currency weakness hit sales in core developed markets including Australia and Travel Retail.
Earlier today, Brown-Forman posted its Q4 and FY results. Here, just-drinks takes a closer look at the company's performance by region and brand in the 12 months to the end of April.
It is shaping up to be a big year for Jack Daniel's. The Tennessee whiskey marks its 150th anniversary in October, and owner Brown-Forman is pulling out all the stops. Commemorative bottles have been produced, management will ring the bell at the New York Stock Exchange and a huge party is planned in the Jack Daniel's hometown of Lynchburg.
Remy Cointreau's CEO has said Africa is like Asia 25 years ago, predicting the continent will quickly accelerate sales contribution.
Remy Cointreau has bottomed out in China, the company's CEO has said as she predicted improved results in the country for 2017.
Tesco has continued to streamline its alcohol SKUs by cutting two of its own-brand wine ranges.
William Grant & Sons has confirmed a change of leader for its Global Travel Retail division.
Brown-Forman's CEO has defended flavoured whiskey as US figures show the previously-rampant growth for Tennessee Fire and Tennessee Honey fading.
English winery Chapel Down has moved into spirits for the first time with the launch of a 23-year-old brandy.
South African drinks firm Distell has named Luke Maga as head of global Travel Retail.
---