Here's a round-up of this week's top stories from the global spirits & wine categories. Click the links to see our round-ups for beer & cider and soft drinks & bottled water.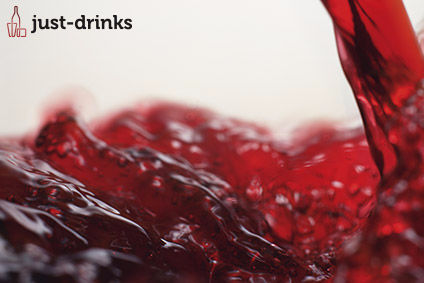 Last week, the International Wine & Spirit Competition rounded off its 2017 awards. Here are the competition's spirits trophy winners for this year.
Rounding off his first full year with us, just-drinks resident analyst Ian Shackleton prepares for Christmas with a look at recent developments at Bacardi, a review of results from the third quarter and a look at how his stock tips have done this year. He also has a future tip for the top of his own.
Pernod Ricard has been told to avoid using actors who look under 25, after complaints were made against an Absolut advert in the UK.
The consolidatory trend within US alcohol distribution has hit another high, with the second- and third-largest distributors in the country looking to merge.
A recently-released publication from the American Society of Clinical Oncology attempted to describe the relation between alcohol consumption and cancer, including the effects on the risk of developing cancer and effects among subjects currently being treated for cancer. It came to the conclusion that there is a need for the public to be warned about the use of alcohol because of its effects on cancer, and describes numerous approaches for decreasing alcohol use in the population.
Remy Cointreau has had to spend some of its first-half profits on increasing capacity at its pair of recently-acquired craft whisky assets.
Earlier this week, Cognac-headquartered Maison Villevert unveiled the next chapter in the history of its G'Vine gin brand, with the relaunch of G'Vine's Nouaison expression. Ahead of the event, just-drinks deputy editor Lucy Britner sat down with Maison Villevert CEO Jean-Sébastien Robicquet to talk about why the brand needed to change and what the future holds for Maison Villevert.
The UK Government has announced a freeze on the duty on beer, wines, spirits and most ciders in the country.
Earlier today, the UK Chancellor of the Exchequer announced his latest budgetary plans. On spirits and wine, Philip Hammond did not increase duty, although higher-abv ciders will be subject to a duty rise in an attempt to combat "excessive alcohol consumption by the most vulnerable people". Here, just-drinks pulls together reaction from within the UK's drinks industry to today's news.
SpiritsEurope has confirmed the appointment of a new director general, with Ulrich Adam replacing Paul Skehan.
Philippines conglomerate San Miguel Corp has said it could sell a 30% stake in its soon-to-be-combined beer, liquor and food units.
Diageo has discontinued one of its American whiskey brands, following allegations against brand partner and film director Brett Ratner.
Industry trade groups have welcomed a move by China to cut tariffs on imports of some spirits categories.
---