Here's a round-up of this week's top stories from the global spirits & wine categories. Click the links to view our round-ups for beer & cider and soft drinks & bottled water.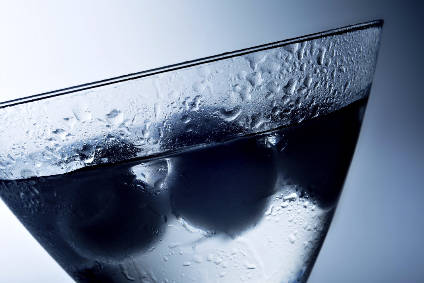 Last month, Campari Group CEO Bob Kunze-Concewitz cut the ribbon on a new US$7.2m visitors centre at the Appleton Estate rum distillery in Jamaica. Afterwards, just-drinks sat down with him to talk about how the new centre will affect the Appleton brand, what the industry can learn from Jamaica and why it may take ten more years before consumers properly understand rum's ageing process.
Last month, just-drinks sat down with Campari Group CEO Bob Kunze-Concewitz during a visit to the new Appleton Estate visitors centre to discuss the rum category. While we had him, Kunze-Concewitz broached a number of other subjects including Campari's M&A ambitions, the overheated Irish whiskey category and why a ban on plastic straws may not be the way to solve waste issues.
Euromonitor's senior alcoholic drinks analyst, Spiros Malandrakis, is on a roll: Hot on the heels of his consideration of the trends he sees shaping the spirits category this year, comes Spiros' thoughts on what's going to happen in wine.
Family-owned Cognac house Camus has appointed Stoli Group's former Europe MD to the role of chief marketing officer.
Pernod Ricard has continued its healthy start to fiscal-2018, with sales in the first six months of the year recording a mid-single-digit rise.
In early-February, Pernod Ricard reported a 5.1% lift in sales for the six months to the end of December. The top-line had to deal with a strong US dollar, however, with reported sales coming in flat for the period. Here, just-drinks takes a closer look at the company's performance by region - as well as the numbers behind its main brands - in the first half of the group's fiscal-2018.
Pernod Ricard has confirmed a raft of changes at its senior executive level, featuring a change of CFO and the pending departure of the head of the Chivas Brothers unit.
The head of Marie Brizard Wine & Spirits has bemoaned "deficient internal processes" in its operations in Poland for a sharp fall in group sales in the fourth quarter.
Moet Hennessy has announced plans for a "multi-million-pound" investment at its Glenmorangie single malt Scotch whisky distillery.
Boston-based drinks firm MS Walker will re-introduce John L Sullivan Irish whiskey in the US, after purchasing the rights to the brand.
---