Here's a round-up of this week's top stories from the global beer & cider categories. Click the links to see our round-ups for soft drinks & bottled water and spirits & wine.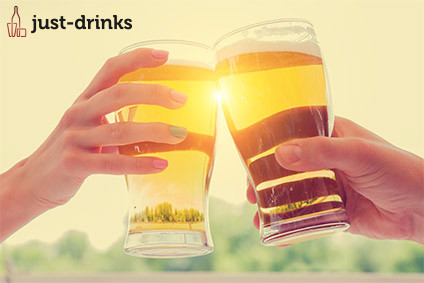 Beer volumes in the US are set to fall for the second year in a row, according to new Beer Institute figures that highlight a number of challenges facing the category.
Last month, the US trade organisation for craft brewers, the Brewers Association, released a most interesting list. just-drinks' resident beer commentator, Stephen Beaumont takes a closer look at the chart of the fastest-growing US craft brewers in 2017.
Heineken's US unit will reintroduce the group's Strongbow Original Dry cider to the country, following what the company has called demand from consumers via social media.
Asahi is to give away free cans of its overhauled Asahi Super Dry in a new UK sampling programme with meal home-delivery service Deliveroo.
C&C Group has reported its second successive year of sales declines, with fiscal-2018 proving "challenging" in its main markets.
Amsterdam brewer Lowlander has expanded its distribution footprint to Hong Kong - the company's first foray into Asia.
As Euromonitor's latest annual research approaches completion, 2017 is starting to look like it was a vintage year. The alcoholic drinks industry's global volume growth might not appear positively intoxicating at first glance but, at 1%, this is actually its strongest performance in half a decade.
A new report from US-based sustainability non-profit Ceres, which assesses the performance of 613 US-based publicly-traded corporations on a comprehensive range of sustainability criteria, reveals food and drinks to be among the most progressive and highest-achieving sectors. However, the research does not reflect well on the drinks sector specifically.
The way consumers shop in China is changing. The country's Internet giants are using e-commerce data to blend on- and off-line experiences in an effort to create a 'new retail' landscape. In this report, Lucy Britner offers an overview of the major changes and a closer look at how food and beverage companies are getting involved.
---