Here's a round-up of this week's top stories in the global beer & cider categories. We have similar round-ups for soft drinks & bottled water and spirits & wine.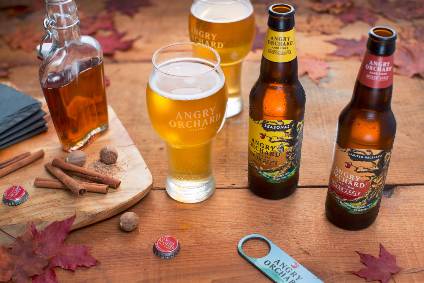 This month, just-drinks' beer commentator, Stephen Beaumont, uses his regular column to look at the fruit-flavoured beer segment, and spies a red flag.
Latest figures from the Brewers Association confirm that US craft beer growth is slowing, although the category continued to show good health last year, with solid rises in both volumes and value.
Heineken has bought South African craft brewer Stellenbrau for an undisclosed amount.
Carlsberg has confirmed reports that strategy head Massimo Di Dia will leave the company.
Carlsberg's Swedish unit has replaced its non-alcoholic beer in the country with an organic variant.
The US arm of Anheuser-Busch InBev has announced a raft of HR changes, including the creation of a new senior marketing position.
Asahi has readied the launch of the first extension of the Peroni Nastro Azzuro beer brand in the UK.
Asahi draws on US$8bn loan to cover Pilsner Urquell, Zubr purchase
Asahi Group Holdings is to take out a EUR7.4bn (US$8bn) loan to help fund its purchase of SABMiller's former central & eastern European beer assets.
The world's largest brewer has committed to sourcing 100% of its purchased electricity from renewable sources by 2025.
Heineken has withdrawn from a legal fight over a disputed brand name in Romania, amid pressure from the Hungarian Government regarding its red star logo.
Tsingtao Brewery has posted a 39% plunge in full-year net profits as the company confirmed a profits warning issued last week.
---