Here's a round-up of this week's top stories in the global beer & cider categories. We have similar round-ups for soft drinks & bottled water and spirits & wine.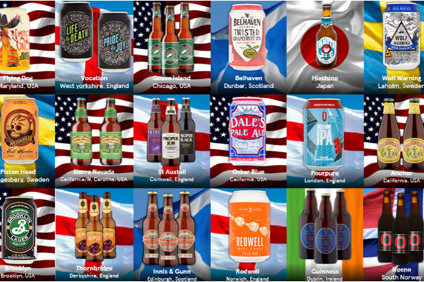 Anheuser-Busch InBev gifts GBP100,000 to English football team - video
The UK division of Anheuser-Busch InBev has made a cash donation to a "grassroots" football team in the country, as part of Budweiser's partnership with The FA Cup.
Heineken lines up UK Bulmers cider push
Heineken is to roll out a GBP2m (US$2.6m) campaign for its Bulmers cider brand in the UK.
Heineken teams up with James Corden's Late Late Show in bar sponsorship – video
Heineken has opened a bar on the set of TV comedian James Corden's late night chat show in the US.
Mahou San Miguel launches Cervezas Alhambra campaign in UK
Mahou San Miguel has rolled out its global Cervezas Alhambra campaign to the UK market.
Brothers Rhubarb & Custard Cider - Product Launch
UK cider producer Brothers has lined up the release of a rhubarb & custard variant of its namesake brand in the company's domestic market.
Robinsons Brewery's Blonde Tom - Product Launch
The UK's Robinsons Brewery's has added the first new beer to its Old Tom range for nine years.
---