Here's a round-up of this week's top stories from the global beer & cider categories. Click the links to see our round-ups for soft drinks & bottled water and spirits & wine.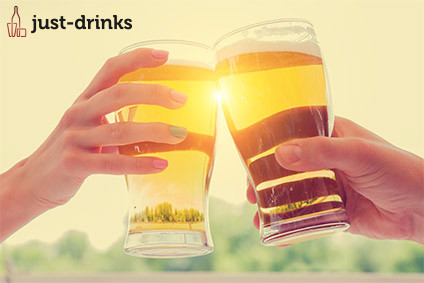 If there is a single overriding lesson to be learned from just-drinks' analysis of Anheuser-Busch InBev's performance over the last five years, it is one more obvious than a pint of IPA at a Champagne tasting. Put bluntly, that lesson is: Global expansion + cost reduction = increased profitability.
Budejovicky Budvar's lager sales and overall beer volumes both hit record levels in 2017, despite the Czech brewer being unable to meet demand because of a fall in production.
UK brewer Hall & Woodhouse has rebranded its Badger Beer range in a GBP1.25m (US$1.7m) move designed to appeal to a broader range of consumers.
The European Commission has announced its proposals for reforms of the rules on excise duty for alcohol in the European Union, drawing the ire of spirits producers in the region.
Stone Brewing has pulled its beer collaboration with US punk rock band NOFX, following comments made by the group about last year's mass shooting in Las Vegas.
Brazil's economic recovery, its slowest in two decades, may be hampered by a fragile job market, high interest rates and the strength of the US dollar.
A recently-published study suggests consumers may not be as drawn to Anheuser-Busch InBev's new 100% renewable electricity icon as the brewer might hope for. But, Ben Cooper writes, there are factors other than consumer sentiment driving the beverage sector's investment in renewable energy.
The way plastic is used to package food and drinks has shot up the consumer agenda in recent months. In response, there has been a flurry of drinks companies announcing pledges on their use of packaging. The pressure is on to act. However, David Burrows argues businesses should be mindful before leaping on the latest developments in packaging while NGOs are arguing some of the companies' commitments are far from ambitious.
In this month's visit to our pages, just-drinks' in-house analyst, Ian Shackleton, settles the company ownership debate, finds flickering embers of SABMiller and offers sympathies to CEOs dealing with rejected salary requests.
---