The Pornstar Cocktail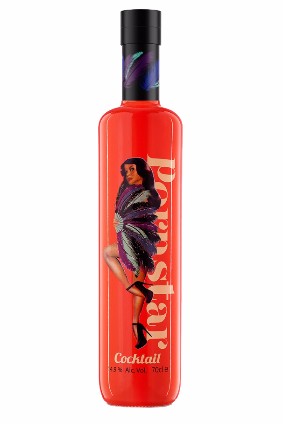 Category - Spirits, pre-mixed cocktail, vodka-based, 14.9% abv
Available - Since last month
Location - The UK, from selected on- and off-premise outlets including Selfridges from mid-July. Also available online from The Drinks Supermarket and The Whiskey Exchange
Price - In off-premise, SRP of GBP19.95 (US$25.90) per 70cl bottle
A pre-mixed version of the Pornstar cocktail has been released in the UK. Created by mixologist Douglas Ankrah, the bottled version is made using natural grain spirit and passionfruit puré. Each bottle contains 14 servings.
One serving suggestion from Ankrah is half Pornstar Cocktail, half sparkling wine or Champagne.
UK-based Ankrah founded the London Academy of Bartending.
Earlier this year, the Tails pre-mixed cocktail range was launched in the UK. Comprising four variants, the portfolio launched in 50cl bottles exclusively to Tesco.
---