The Double Cola Co has lined up new branding and packaging for its Ski soft drinks brand in the US.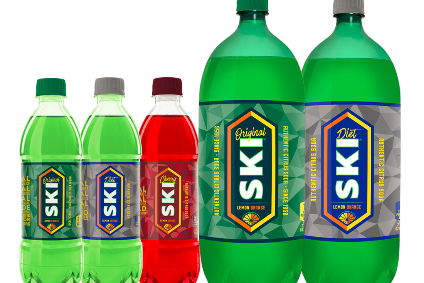 The Tennessee-based soft drinks group said late last week that the new look is aimed at Millennial and Generation Z consumers. The new packs will roll out to the US market from mid-September.
"Authenticity, transparency and strong values define the attitude and beliefs of these new consumers," said Double Cola. "With this introduction also comes a chance for Ski Citrus soda to appeal to new distributors and provide the flexibility for possible product line extensions."
The updated packaging has been designed to give the brand a "one-of-a-kind" look, the firm said. "The response to the new look, feel and tone has been very positive and enthusiastic."
The Ski range recipe remains unchanged.
---