Ireland's The Dingle Whiskey Distillery has released its biggest allocation yet with the launch of its fourth small batch Irish whiskey.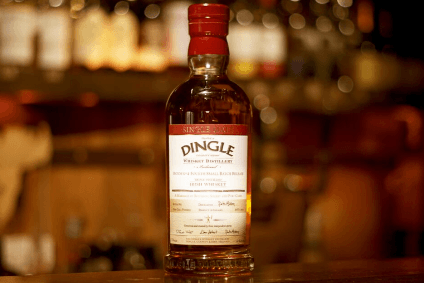 A total of 30,000 bottles of Dingle Batch No 4 Single Malt will be released from 8 April, compared to 20,000 for the third iteration of the whiskey. However, Dingle said only 2,000 bottles for the latest expression will go to the UK, with 12,000 set for the domestic market and the rest for the EU and North America. The company said the move will give the whiskey a "wider, more global audience".
Other Irish whiskey producers have reviewed their distribution to the UK ahead of a possible hard Brexit that could see supply held up at the border. Pernod Ricard's Irish Distillers told just-drinks last month it is stockpiling product in the UK to mitigate any effects.
Dingle was the first in a new generation of Irish whiskey distilleries to go into production when it opened in 2012. Only a few batches of its Irish whiskey have so far gone on sale, however the company has found early success with its Dingle Original Gin.
The 46.5%-abv Dingle Batch No 4 Single Malt will retail for GBP80 (US$105) in the UK. A cask-strength version will go on sale in the UK and Ireland, with only 500 bottles available.
Why Irish whiskey must learn to manage its time - Click here for a comment
---