One of the early movers in the fast-growing Irish gin category is on course to more than double volumes this year.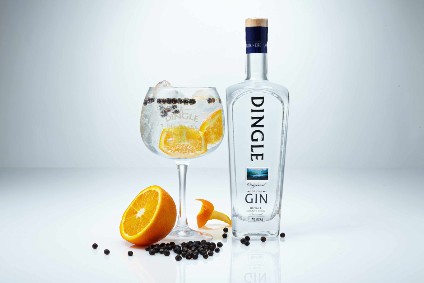 The Dingle Distillery, an Irish whiskey producer that initially launched its gin brand as a side project, has told just-drinks it expects to sell 250,000 bottles this year, up from 100,000 in calendar-2016.
Demand for Dingle Original Gin has been so high that the company has installed a new gin still at its County Kerry distillery. The still is expected to go into production early next year.
"The old gin still was previously hidden down the back but the new one is front and centre as you walk in the building," said Elliot Hughes, Dingle's business development director. "It's a metaphor for where it stands in the company."
Dingle was the first in a new generation of Irish whiskey distilleries to go into production when it opened in 2012. Only a few batches of its Irish whiskey have so far gone on sale, however Hughes said the success of the gin – designed as a house spirit for the chain of Porterhouse bars owned by the Hughes family - has allowed the company to increase its whiskey production.
"[The gin] was always a very small-scale project," Hughes said. "Now it has turned into a much bigger animal than anyone could have anticipated. It's a hugely important part of distillery."
A report last month said gin sales in Ireland jumped by almost a third last year, making it the fastest-growing spirits category among Irish consumers.
Demand has been helped by whiskey distilleries such as Dingle that produce white spirits as they wait for their whiskey stocks to mature. Dingle also produces a vodka, called Dingle Distillery Vodka, however Hughes said sales were far below gin.
Hughes said 90% of its gin sales were in Ireland as consumers increasingly embrace the white spirit. He added: "Most of my friends wouldn't have touched a gin and tonic three years ago, but are all mad into gin now."
---