The Coca-Cola Co's Fanta Wild Cherry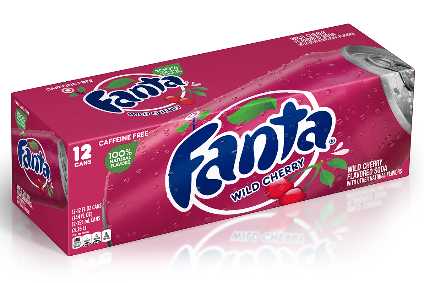 Category - Soft drinks
Available - From this month
Location - US; southeast, southwest and mid-west
Price - TBC
The Coca-Cola Co has added another flavour to its Fanta brand in the US. Fanta Wild Cherry joins the line up a year after the release of Fanta Green Apple.
The new release, described as "tart yet sweet", contains less than 11g of sugar per 10cl, the company said.
"Cherry is one of our best-selling flavours across the Coca-Cola family of products and a natural fit within our Fanta line-up," said Debra Origel, associate brand manager, Fanta. "When it came to launch a new flavour, we knew it had to be Wild Cherry based on the... positive response we received."
The new flavour will roll out in 12oz cans, 20oz bottles and two-litre bottles.
Last month, Coca-Cola European Partners released Fanta Grape Zero following the analysis of data from its self-serve soda dispensers.
---