The Coca-Cola Co has poached another beverage brand from its Middle Eastern JV for a launch in India.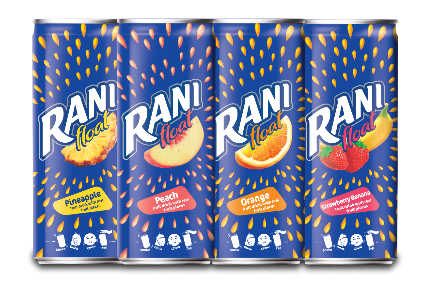 The company is to roll out Rani Float, a blend of fruit juice and fruit pieces owned by Aujan Coca-Cola Beverages Co, across its Indian accounts. The Indian version will be produced in the country and contain local fruit, in keeping with a government directive to support Indian fruit growers.
Announcing the launch, Coca-Cola India said Rani Float is designed especially for Millennial consumers who want a "differentiated fruit snacking experience". The product carries the tagline: 'Drink it or Chunk it'.
"Rani Float is a convenient on-the-go snack that comes with a differentiated proposition - fruit drink with real fruit pieces," said T. Krishnakumar, president of Coca-Cola India & South-West Asia.
Rani Float is the second Aujan beverage brand Coca-Cola India has launched this year. In August, the unit told just-drinks it is testing the non-alcoholic malt beverage Barbican in the country.
Aujan Coca-Cola Beverages Co is a joint-venture between Coca-Cola and Saudi Arabia's Aujan Industries. In 2012, Coca-Cola paid US$980m for half of Aujan's soft drinks business and 49% of its bottling and distribution operations.
Coca-Cola India said Rani Float is "is in line with our commitments towards the Fruit Circular Economy," a national programme to double income for Indian farmers by 2022. The brand will be available in India in two flavours - Peach and Strawberry-Banana. An 18cl can will retail for about INR35 (US$0.50).
Aujan first launched the brand in 1982.
Are full-sugar soft drinks the new niche? - Click here for a just-drinks comment
---