The Coca-Cola Co has stepped up distribution of Surge soda, bringing it back to US stores for the first time since its relaunch.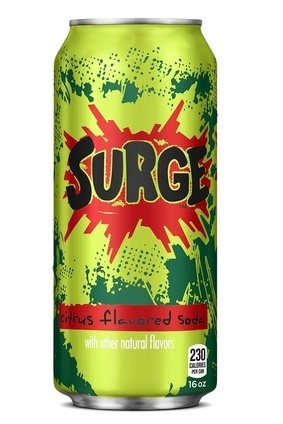 The company, which started selling Surge in the US on Amazon last year, 12 years after it was discontinued, said this week the soda is now available in bricks-and-mortar retailers. It said the product will only be on sale in selected retailers in the mid-west and south-east.
Scott Williamson, VP of brand & business communications for Coca-Cola North America, said: "We were pleased with the excitement and demand for Surge during the initial launch. We continue to explore the possibilities of Surge and, beginning this month, we are expanding availability to more locations."
Surge was launched in 1996 and returned through online sales after Coca-Cola said it had responded to a Facebook campaign - 'The Surge Movement' - calling for the brand to be restored. Coca-Cola said it was the first time it had distributed a product solely through e-commerce and the first time one of its discontinued brand had returned to the market.
Surge has been highlighted in the past for its high sugar content. A 16oz can contains 56g of sugar compared to 52g for a same-sized Coke.
PepsiCo launched its cane-sugar-based Pepsi True exclusively online last year before rolling it out to bricks-and-mortar retailers.
---