The Coca-Cola Co is to replace the CEO of Costa Coffee less than a year after purchasing the coffee chain.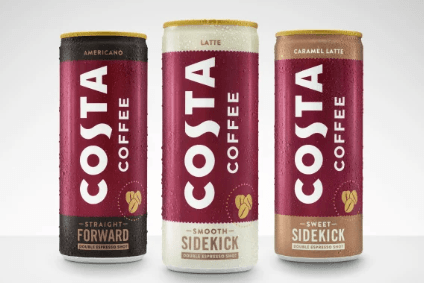 Jill McDonald, a former Halfords CEO and McDonald' regional head, will take over at Costa from 30 November. She replaces Dominic Paul, who is to remain with Costa as a special advisor through to February 2020.
A Coca-Cola spokesperson told just-drinks that Paul had been discussing this change with management for "several months".
"[Paul and Coca-Cola's Global Ventures head Jennifer Mann] wanted to announce when the company could confirm a successor, to ensure Costa could deliver as smooth a transition as possible for the business," the spokesperson added.
Coca-Cola completed its acquisition of Costa at the start of this year. The soft drinks maker has launched a Costa RTD and is ramping up the footprint of Costa Coffee vending machines in its global markets. The acquisition was made partly to improve Coca-Cola's retail footprint and expand operations in China, where Costa is already established.
Commenting on McDonald's appointment, Mann said: "Her track record, depth of international experience and excitement about joining our business makes her an ideal leader to build on the great work of Dominic and the rest of the Costa team."
McDonald was CEO at bicycle retailer Halfords until 2017. Most recently, she was managing director of clothing and home for Marks & Spencer. She held three roles with McDonald's Corp from 2006 to 2015, ultimately serving as UK CEO and division president for North Europe.
Will this be the year Coca-Cola Co's coffee project goes mainstream? - Comment
---