The Coca-Cola Co has extended its Share a Coke initiative to include college and pro American football logos in time for the upcoming season.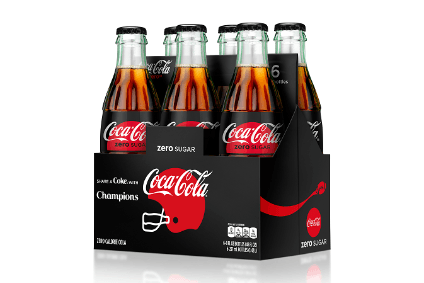 The company said the initiative, which usually rolls out in summer, will feature about 60 college and professional football team logos on 20oz bottles of Coca-Cola and Coke Zero Sugar. Football-related nicknames such as 'Squad', '#1 Fan' and 'Pro' will also appear on a variety of packages.
"As we continue to reinvent what the Share a Coke experience can be, we're leaning into what our fans love most," said Oana Vlad, director for trademark Coca-Cola. "While the campaign has been a summer rite of passage, it's not a seasonal concept - it's a powerful, evergreen idea about sharing special moments over an ice-cold Coke. And when you consider that football is both one of America's biggest passion points and top times of year for enjoying a Coke, the decision to bring Share a Coke to life through the lens of football was a natural one."
The company also called the latest push the "most localised yet" as packaging with college and pro logos will appear prominently in home markets. The initiative will also be supported by local and national advertising.
The campaign runs from 5 Aug until 20 October. The NFL regular season starts at the beginning of next month.
Previous Share a Coke pushes have included music lyrics, holiday destinations and popular names on bottles and cans.
Also this month, Coca-Cola Co launched an updated version of its English football Premier League ad ahead of this weekend's opening matches.
Food for thought? Nutritional drinks enter the wellness zone - Comment
---