The Coca-Cola Co has no plans to lay off staff, according to CEO James Quincey, despite warning that the world is "still at the beginning of the beginning" of the coronavirus outbreak.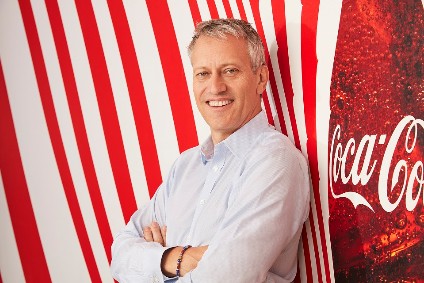 Speaking to CNBC News yesterday, Quincey said Coca-Cola has "absolutely not" launched any job restructures or has plans to do so. The CEO said his company will use economic levers other than job cuts in a bid to emerge stronger after the outbreak subsides.
"We want to keep our skilled employees because we believe there will be a rebound," Quincey said, adding that the company is "hoping for a 'V-shape' recover but preparing for a 'U-shape'". A V-shaped recovery would mean a faster return to normal conditions compared to a U-shaped bounceback.
"We're still at the beginning of the beginning," he said. "It's worth remembering that Coca-Cola has emerged stronger from every crisis it has faced. We're adapting."
Quincey warned that the business world is heading for a "profound" economic shock in the second quarter of the year as countries implement lockdown measures and the away-from-home channel suffers. He said US sales in grocery and e-commerce have seen "explosive growth" across all categories but that the off-premise will not offset losses in away-from-home.
"If there is a hard lockdown, the at-home is not going to compensate in the short term for the away-from-home," he said. "That's the challenge - that we supply the at-home while there is pressure on away."
Quincey added that Coca-Cola will stop supplying smaller packaging sizes to US retail as grocery volumes surge. Meanwhile, he warned that the supply chain "is creaking around the world" because of changes in channel mix and border delays.
Coronavirus COVID-19 and the global drinks industry - just-drinks timeline
---