The Boston Beer Co's Angry Orchard Pear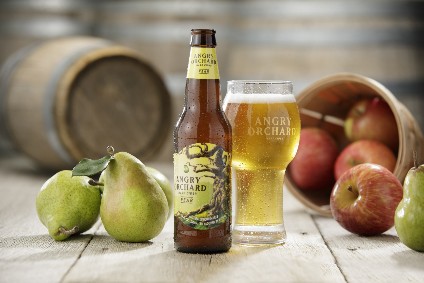 Category - Hard fruit cider, 5% abv
Available - From this month
Location - US, nation-wide
Price - SRP of US$7.99 per six-pack
The Boston Beer Co has launched a pear cider as the company looks to reignite its challenged Angry Orchard brand.
Angry Orchard Pear is made with a blend of apples and pears and will roll out nation-wide. Boston Beer said fruit ciders are a small segment of the US market, but the trend is "growing rapidly" as consumers look for more complex flavours.
Boston Beer is trying to revive its Angry Orchard and Samuel Adams brands after blaming them for dragging down results. The brewery's volumes have declined in the past year, and despite a recent rally and the success of a hard seltzer, underlying weakness continues, according to analysts. Last month, Credit Suisse said there was a "fair probability" The Boston Beer Co will be sold within the next year, with Molson Coors the likeliest suitor.
---