The Bloomsbury Club's Tuscan Tree zero-abv aperitivo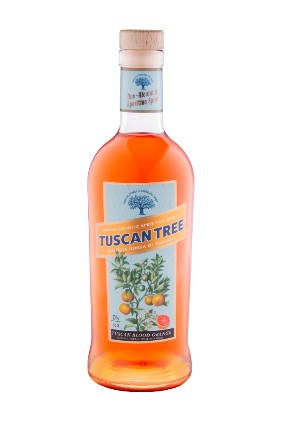 Category - Spirits, aperitivo, 0% abv
Available - From last week
Location - Retail and on-premise channels in the UK and selected international markets.
Price - SRP of GBP10.99 (US$15.40) per 70cl bottle
The Bloomsbury Club has released an alcohol-free aperitif with a price that takes into consideration the zero-tax rate on non-alcoholic products.
Tuscan Tree Aperitivo, announced last week, retails at GBP10.99, compared to a price of about GBP15 for rival non-alcoholic spirits, according to Bloomsbury. Diageo's Tanqueray 0.0%, unveiled today, will sell in the UK for GBP16 per 70cl bottle.
Bloomsbury said it can sell Tuscan Tree at a lower price because of the zero-rate tax for non-alcoholic drinks. The price "compares extremely favourably with both its alcoholic equivalents and other premium non-alcoholic brands already on the market, which typically retail at a 50% higher RSP", Bloomsbury added.
The expression is made with blood orange juice, Italian sparkling wine and a blend of non-alcoholic botanical distillates.
Last year, The Bloomsbury Club launched two non-alcoholic distilled spirits expressions for its Kvist brand, with a price tag between GBP12 and GBP14 per 70cl bottle.
What's coming up in soft drinks in 2021? - Predictions for the Year Ahead - click here for a just-drinks comment
---