Thatchers Cider is hoping to increase its production capacity with a sizeable investment in its cider mill.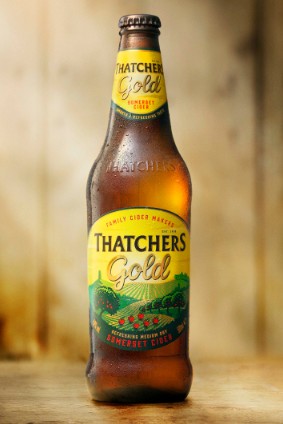 The UK-based company, best known for its Thatchers Gold cider brand, confirmed yesterday that it has applied for planning permission at its facility in Somerset in the south-west of the country. If granted, Thatchers will spend GBP14m (US$18.2m) on its expansion plans.
With a current daily press capacity of 450 tonnes of apples, the investment would "more than double" production at the facility to 1,000 tonnes a day, a Thatchers spokesperson confirmed to just-drinks.
"Our existing mill has served us well for many years, but we're now looking to increase our capacity to meet growing demand," said MD Martin Thatcher. "There's a lot of talk about fruit cider but, as I see it, there's a raft of innovation and variety within the apple cider category, and this is where our focus lies.
"Consumers are moving from bottle to can and, as the market continues to premiumise, Gold will continue to seal its position as the fastest-growing can cider. As fruit continues to bring more people into the category, we predict that these entrants will turn to apple variants as they become fatigued with flavour. Retailers consistently want a fewer number of quality brands."
Provided approval for the plans is granted by local authorities, the new mill will be installed next year.
Early last year, Thatchers commissioned its first canning line for the Somerset site as it set about bringing all of its production and packaging operations in-house.
The cider category has been the subject of some lively M&A activity in the UK this year. In January, Molson Coors acquired Aspall Cyder in the country, while French cooperative Agrial bought Aston Manor Cider late last month.
Do consumers know about beer terminology as well as you do? - Click here for a just-drinks comment
---