ThaiBev will pay VND109.97tn (US$4.8bn) for a majority stake in Saigon Beer Alcohol & Beverage Corp (Sabeco) after the Chang Beer owner emerged as the sole major bidder in the race for Vietnam's biggest brewer.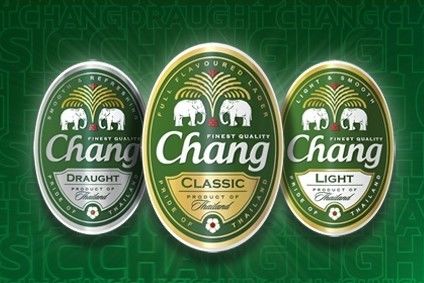 Through Vietnamese subsidiary Vietnam Beverage, ThaiBev will control 53.59% of Sabeco after winning yesterday's government-controlled auction, the company confirmed today. The auction was virtually uncontested after interest from multinational brewers including Anheuser-Busch InBev and Asahi faded away.
The Vietnamese government, which owns 90% of Sabeco, set a minimum price of VND320,000 per share in the auction, a near-30% premium on Sabeco's average trading price over the past six months. An analyst earlier this month said global brewers would likely be put off by the relatively high price, as well as ownership restrictions that blocked foreign companies from buying a majority stake.
Yesterday, ThaiBev skirted the ownership rules by routing the purchase through Vietnam Beverage. According to ThaiBev, Vietnam Beverage is owned by Vietnam F&B Alliance Investment Company, which is 49% owned by BeerCo Limited - an indirect but wholly-owned unit of ThaiBev.
Meanwhile, the Thai company rationalised the VND320,000-per-share price it paid by saying the deal will it enable to expand in the fast-growing Vietnamese market with a company that has "strong financial performance with margin expansion potential".
Media reports today said that ThaiBev was not the only bidder interested in Sabeco. A Vietnamese individual put in a bid for 0.003% of the company.
The Vietnamese government announced the sale of Sabeco last year as part of efforts to raise funds. Authorities will retain a 36% stake in the brewery.
---