Tetra Pak has urged beverage companies target new products at the over-60s in a bid to tap into the world's fastest-growing consumer age group.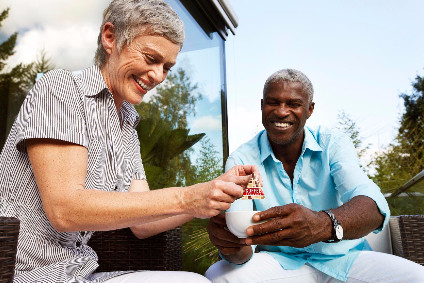 A new report from the packaging firm released this week said just 1% of new products are aimed at seniors despite their increasing spending power. According to the report, by 2050, one in five people will be aged over 60, compared to just 8% today. The seniors market will be worth an estimated US$10tn by 2020.
"The number of people aged over 60 is growing, as is their spending power," Tetra Pak said. "For the food and beverage industry, there is an opportunity to tap more effectively into this demographic group and better meet their particular needs."
Tetra Pak's report highlighted benefits to focussing on seniors, including their increased spend on beverages compared to younger people. Also, seniors show a high level of brand loyalty, with about one-third saying they tend to stick to a product once they find one that satisfies them.
To reach the market, Tetra Pak said companies should offer products with healthy ingredients or fortify them with minerals and vitamins. Meanwhile, products with reduced levels of sugar and calories can help attract health-conscious older consumers and packaging should be easy to open and read.
However, the report warns against patronising over-60s.
"Seniors generally hate thinking, or being told, they are old," Tetra Pak said. "They prefer products and packaging that are subtle - ones that are ageless but appeal indirectly to their demographic, rather than those that appear directly targeted at them because of their age."
Tetra Pak is not the first in the beverage industry to shine a spotlight on the over-60s. In 2013, Heineken called for submissions from the public to help the company build new products and campaigns aimed at the demographic.
---