Teichenné has lined up new packs for its namesake liqueur range, designed to ensure ease-of-use in the on-premise.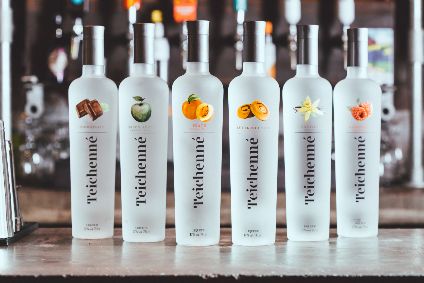 The Spain-headquartered company's UK distributor, Global Brands, said today that new "sleek, frosted bottles" have been designed in collaboration with bartenders. The new packs will roll out across seven flavours: Peach, Green Apple, Vanilla, Chocolate, Butterscotch, Strawberry and Raspberry.
"With a smaller base to take up less room on back bars and in speedrails, the bottles also have a longer neck, which not only makes them prominent to the consumer, but also provides a better, larger space for gripping and pouring for bartenders," Teichenné said.
The 17% abv liqueurs are exclusive to the on-premise.
Jen Draper, head of marketing at Global Brands, said: "By working with the Teichenné family, we really understood the family's story and therefore the heritage and provenance of the brand.
"From there, we were able to create a bottle that worked in the modern world, while making sure that it expressed its rich, craft history."
---