Taiga Shtof vodka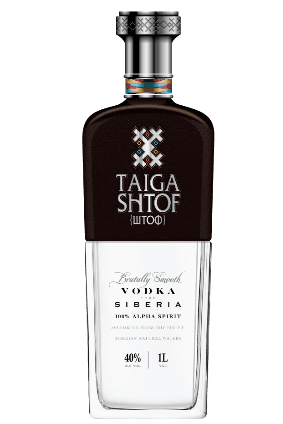 Category - Vodka, 40% abv
Available - From this month
Location - US, Asia, UK, Germany, France, Spain
Price - RRP of between US$70 and $90
New vodka firm Taiga Shtof has launched its namesake brand at Vinexpo. The 40% abv vodka is made from 100% 'alpha spirit', which the company said is the highest grade of spirit produced by Russia's monopoly. It is made from wheat and winter rye. The spirit is blended with water from Siberia.
The company took six months to research the correct taste profile for the product, including conducting studies in London and New York.
A spokesperson for the firm said the idea is to retain the Siberian character but create a smoother taste profile. "We looked at the aftertaste associated with Cognac and Armagnac and the aromas of whisky," the spokesperson added.
"Consumers are tired of the marketing noise that is constantly being produced by major spirits brands and look for something more artisanal, unique and eminent," said CEO & co-founder Roman Gazine. "It is our conviction that the true meaning of vodka has been lost and diluted worldwide. As Taiga Shtof only contains the purest water and 100% Alpha spirit and no alimentary components, its quality and authenticity, as well as its philosophy and design ethos make it stand out in every single way from competitor premium vodka's."
Taiga Shtof is a privately-held start-up, headquartered in Ireland.
---