Suntory's Merchant's Heart mixers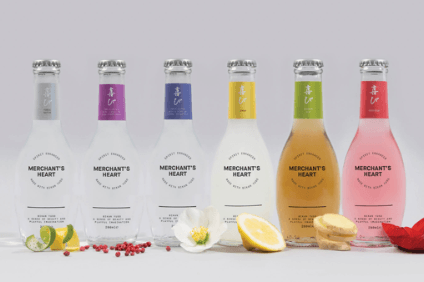 Category - Cocktail mixers
Available - Limited launch in UK on-premise last year, now available in off-premise
Location - UK
Price - SRP of about GBP1.35 (US$1.65)
Suntory has launched the Merchant's Heart range of cocktail mixers into the UK off-premise after an initial roll-out in selected London bars. The so-called "spirit enhancers" are already available in specialist retail, however, Suntory told just-drinks yesterday it is in talks with "several high-end retailers" to further grow the off-premise offering.
The six-strong range was first unveiled in December, in selected on-premise accounts. Suntory said each flavour embodies the ethos of 'bikan yuso', which in Japanese translates as "a sense of beauty and playful imagination".
"We believe it is time to move the conversation on from mixing spirits to enhancing them," said the head of the Merchant's Heart project, Jason Sennitt. "The response from consumers, bartenders and spirit brand owners has been fantastic. It feels like a natural evolution of the category - why mix, when you can enhance?"
The six flavours are: classic tonic water, pink peppercorn tonic, floral aromatic tonic, hibiscus, lemon and ginger ale.
Suntory has expanded its non-alcoholic footprint in the UK since buying the Lucozade and Ribena brands from GlaxoSmithKline in 2014. The company set up Lucozade Ribena Suntory and has launched a number of new innovations, including Lucozade Zero in March.
---