Californian wine volumes in 2015 increased for the third year in a row despite a strong US dollar intensifying overseas competition.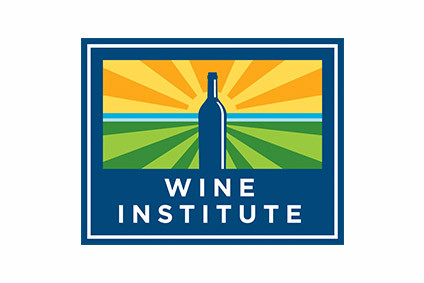 California shipped 276m cases in 2015 to domestic and international markets, a record high, according to new figures from trade body the Wine Institute. The state shipped an all-time high of 229m cases to the US in the same period, hitting a retail value of US$31.9bn, also a new record.
The institute said competition was "fierce" in the year because of the strong dollar, which allowed imported wines to crowd US distribution channels.
"California wines continue to attract global recognition for their outstanding quality and value," said Bobby Koch, Wine Institute president & CEO. "Consumers are comfortable with wine, and well informed about it, which is translating to growing interest in California's regions."
The group said that the premium wine segment of $10 and above continued its long-term growth trend, accounting for about a quarter of the shipments but half of the sales. Premium sales offset the shrinking volume of value-priced wines $9 and under, according to the Institute.
Because of the move to higher value wines, dollar sales grew significantly faster than case sales in 2015, according to Nielsen data cited by the Wine Institute. In US food stores, total wine volume sales grew 2% while total sales increased 6%, compared to the previous year.
Overall, more US supermarkets are stocking wine, hitting about 30,000 last year, an increase of over 1,700 stores compared to 2011, according to Nielsen.
US wine exports, 90% from California, reached a record $1.61bn in winery sales in 2015, the Institute said. Volume shipments were 461m litres or 51.2m cases. The EU was the top destination for US wine exports, accounting for $622m; followed by Canada, $461m; Hong Kong, $97m; Japan, $96m; China, $56m; Nigeria, $29m; Mexico, $26m; and South Korea, $23m.
This month, the Asia-Pacific Economic Cooperation said it has introduced new certification for its member economies in an effort to simplify the wine trade process and make import and export processes more efficient.
---