Straightaway's Margarita cocktail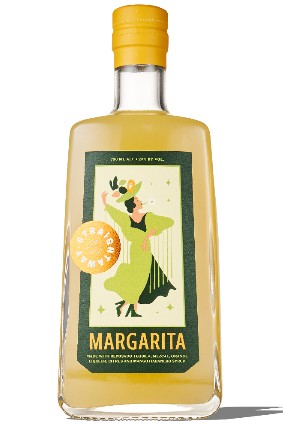 Category - Spirits, cocktail, 25% abv
Available - From this month
Location - The US, available online, at Straightaway's Portland tasting room and in off-premise stores in Oregon
Price - US$49.95 per 75cl, $13.95 per 20cl and $5.75 per 5cl bottle
US spirits company Straightaway has added another expression to its namesake range of ready-to-drink bottled cocktails.
Straightaway's Margarita will be available in the US off-premise, as well as through the company's website. The new addition joins the Straightaway brand's six existing cocktail variants - Martini, Negroni, The Cosmos, Oregon Old Fashioned, Paper Plane and Lintik.
The 25%-abv drinks are pre-mixed and ready-to-pour from the bottle.
"Tequila is one of our favourite spirits and this is a recipe we've been perfecting for the past seven years," said Straightaway co-founder Cy Cain. "We took the extra time to age to a Reposado and then paired it with an amazing mescal, mango habanero syrup we partnered with Portland Syrups to create, along with sea salt from our friends at Jacobsen Salt Co."
Why the spirits category offers hope for the on-premise - Click here for a just-drinks comment
---