Growth for US craft beer has levelled off, according to new figures, dropping to a stable increase far below the double-digit jumps the category went through just a few years ago.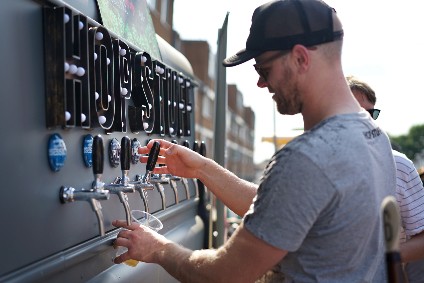 The Brewers Association, the US trade group for craft beer, said today volumes for small and independent brewers were up 4% in the first half of 2019. The increase was on a par with the 4% volumes climb across 2018.
Growth for 2017 was 7%.
The Brewers Association's chief economist, Bart Watson, said: "Growth continues to follow a similar pattern we have seen in the past few years, with steady rates in the low-to-mid single digits. The majority of growth continues to come from microbreweries, taprooms, and brewpubs, whereas the distribution landscape remains more challenging for regional craft brewers."
The growth is down on past years when US craft beer regularly delivered double-digit increases. For example, in 2013, volumes were up by 18% as value climbed by 20%.
The BA has blamed increased competition as well as the purchase by multinational brewers of high-performing craft producers for the slowdown.
Hard seltzers "here to stay" - incoming Molson Coors CEO
---