Starbucks has signed a 21-year licensing agreement with Arla Foods to make, distribute and market Starbucks milk-based RTD coffee products in the EMEA region.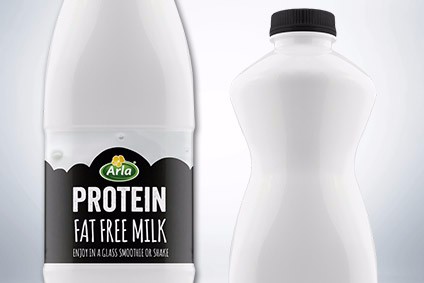 The signing of the deal comes seven years after the two companies began their business partnership for Starbucks RTD products, with Arla identifying growth in milk-based beverages as an important focus in its Good Growth 2020 strategy.
"The strength of our relationship with Arla Foods over the past seven years has seen our RTD business grow by an average of 40% per year across EMEA," said Duncan Moir, vice president of channel development and foodservice at Starbucks EMEA. "This new licensing agreement signals our commitment to continue to work together to grow the business within the ready-to-drink sector, and we are proud to be working alongside Arla Foods."
Starbucks beverages have now been launched in 38 countries across the EMEA region, with sales of more than 110m units expected this year.
"It is our ambition to be a leading provider of milk-based beverages in Northern Europe, the Middle East, Asia and Northern Africa in 2020, and the new strategic licensing agreement makes the Starbucks partnership a vital part of delivering on this target," said Hanne Søndergaard, executive vice president and CMO for Arla Foods.
This week, The Coca-Cola Co said it will build a CAD85m (US$66m) Canadian dairy plant to produce the company's RTD milk brand Fairlife outside of the US for the first time.
---