The European spirits industry has stepped up its battle to persuade the EU to adopt a calories-per-serve policy for nutritional labels instead of per 100ml.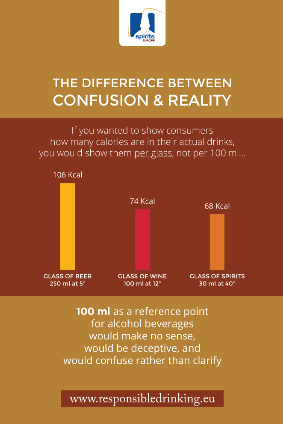 SpiritsEurope today launched a campaign that warns consumers may be confused by the larger metric and that it portrays spirits negatively compared to beer and wine. The trade body claims that using 100ml as a reference point for spirits "makes no sense" as it is not a typical serve for the category.
The campaign follows other efforts by SpiritsEurope to implement a calories-per-serve policy after the European Commission last year indicated it would introduce calorie-content and ingredient labelling on alcoholic drinks. Brewers in Europe have already agreed to label their products with nutritional information.
SpiritsEurope director general Paul Skehan said today: "We fully agree we should provide information on calories and alcohol content; we want this information to be given per serving, on the basis of 10g of alcohol per glass, and not per 100ml. We strongly believe that using 100ml as a reference point for alcoholic beverage makes no sense, is deceptive and will confuse rather than inform consumers."
According to SpiritsEurope, spirits is the least-calorific alcohol category per serve.
---