Beer still tops spirits and wine as the US consumer's favourite beverage, but a new Gallup survey shows spirits has closed the gap with wine for second place.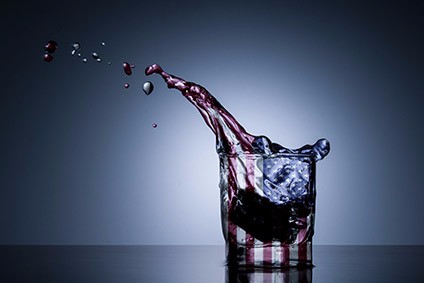 According to the poll, released on Friday, the percentage of US consumers naming spirits as their go-to has risen to 29%, just behind wine at 30%. The result is a ten percentage point increase for spirits from last year, although similar to the 26% posted in 2017. This year's result for wine was at the low-end for the category compared to previous Gallup polls, which put it between 30-35%.
Gallup said the "broad trend is one of increased preference" for spirits. The average percentage preferring liquor has risen from 19% in the 1990s to 21% in the early 2000s to 23% over the past five years, the polling company said.
The results show both wine and spirits eating into the long-term lead for beer, which remains the US's favourite alcohol, at 38%. The trend fits with the slow decline in US beer volumes over the past few years, especially for light lagers and mainstream craft brands such as Boston Beer Co's Samuel Adams.
However, according to Boston Beer CEO Dave Burwick last month, the success of alcoholic seltzers such as Truly and White Claw is bringing consumers back into the beer category from wines and spirits. Burwick said internal Boston Beer research shows that 37% of hard seltzer volumes are from spirits and 20% from wine.
The Gallup poll is from the company's 1-12 July Consumption Habits survey and is based on phone interviews with 1,525 US nationals aged 18 and above.
To view the full survey, click here.
Hard seltzers "here to stay" - incoming Molson Coors CEO
---