Leading spirits producers appear to be abandoning Twitter as accounts for well-known brands including Pernod Ricard's Beefeater Gin and Diageo's Haig Club lie untouched for up to a year.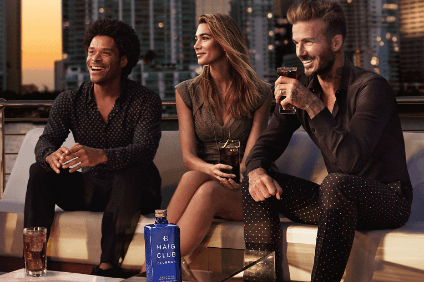 New research from drinks specialist marketing agency YesMore Agency shows that 42% of spirits and liqueur brand accounts that it surveyed have not posted on Twitter within the past month. One-third have not posted within the past three months, while one-fifth have not been updated in more than a year.
YesMore Agency said the results of the survey, which looked at more than 100 Twitter accounts, are surprising, particularly with none of the brands posting onward information. "While some brands have migrated to other platforms, or focussed efforts elsewhere, many have simply gone, without any notice or suggestion to followers that they might like to find the brand elsewhere," said new client director Tom Harvey.
The increasing number of social media platforms that drinks brands have to be active in - such as Instagram and Snapchat - means that some companies are becoming overwhelmed with posting content, Harvey added.
"Some brands need to reinvent how they use social media to come up with a strategy that works across all platforms with whatever level of resource and investment the brand has," he said.
The report highlighted Beefeater and Haig Club as two of the most infrequent Twitter users, with Pernod's gin brand not active since 20 March last year. Diageo's Haig Club Scotch brand, backed by former footballer David Beckham, last tweeted on 29 March last year, however the report said the brand's Facebook and Instagram accounts continue to thrive. Beckham has even urged his Twitter followers to join him on the rival social media accounts, suggesting that companies are exiting Twitter because their celebratory influencers are no longer using the platform, YesMore said.
Brands that continue to use Twitter extensively include Beam Suntory's global Maker's Mark account and Pernod's US accounts for Absolut and Jameson. The report also gave a nod to Bacardi's Bombay Sapphire distillery site, which it said delivers "completely human and genuinely sociable" content, even though it has just 2,500 followers.
---