Spirit of Harrogate has appointed its first export manager as the UK company targets overseas sales for Slingsby Gin.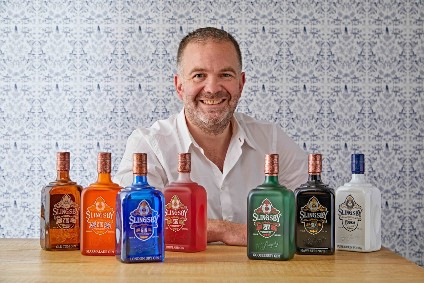 Nick Dunning will take on the role, targeting countries including Australia, Russia, Holland and Hungary, the Yorkshire-based start-up said this week. Slingsby Gin is already exported to New Zealand, Germany, Malta, Finland, Denmark and Croatia.
"I believe the Slingsby brand has everything required to succeed in international markets," Dunning said. "It has a focus on heritage, provenance and quality with the essential 'Britishness' that many importers are looking for."
Dunning previously worked for Boutinot Wines, where he spent six years as international sales manager. Following his departure from Boutinot in 2017, Dunning moved to sushi seasoning supplier Mizkan Europe to head up business development.
Slingsby Gin was launched four years ago and has seven variants including Yorkshire Rhubarb Gin. The brand has listings in the UK on- and off-premise channel.
Could 'delocalisation' signal the death of provenance in spirits? - Editor's Viewpoint
---