SPI Group has appointed Moët Hennessy executive Hugues Pietrini to lead its global spirits business, Stoli Group.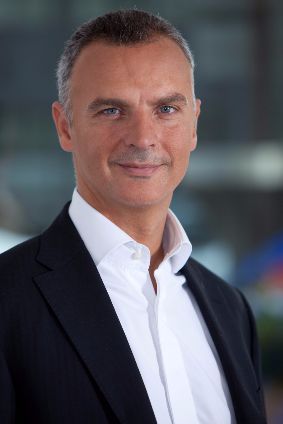 The 47-year-old Pietrini, who boasts a 20-year career in the food & beverage industry, takes over as Stoli Group CEO as SPI enters new spirits categories to bolster its core Stolichnaya vodka brand. He replaces Rob Cullins, who stepped down in October.
Pietrini was previously executive VP of distribution for Moët Hennessy, where he was in charge of international distribution and led the Ruinart, Krug, Glenmorangie, and Belvedere brand houses. He also spent nearly eight years at Orangina Schweppes, where he became president & CEO for France and Belgium.
He has previously worked with Stolichnaya - after the acquisition of Allied Domecq by Pernod Ricard, he was named VP of the Stolichnaya Brand Organisation, a role he held from 2005 to 2006.
Pietrini will have an expanded Stoli Group to control following SPI's recent partnerships with Bayou Rum, Kah Tequila and Kentucky Owl Bourbon. The company also took on distribution and marketing for Achaval-Ferrer and Arinzano wines in 2015.
Speaking to just-drinks last year, the head of SPI, Dmitry Efimov, said the company wants to be seen as a spirits producer rather than simply a vodka maker. However, Efimov admitted that vodka continues to "pay the cheques" at SPI, with Stolichnaya's global brand power allowing the company to pursue its growth ambitions.
This week, Pietrini said: "When I looked at the position of our vodkas and the opportunity for growth with all of the premium and super-premium categories that the group has recently entered, my decision was made without hesitation."
He started with Stoli Group this week and will be based in Luxembourg at SPI's global headquarters.
Since leaving SPI, former Stoli Group CEO Rob Cullins has been appointed global spirits advisor at Perfect Brands Capital Partners, the owner of Perfect Vodka.
---