SPI Group has handed a Travel Retail launch to its gluten-free Stolichnaya a few months after the vodka debuted in the domestic US channel.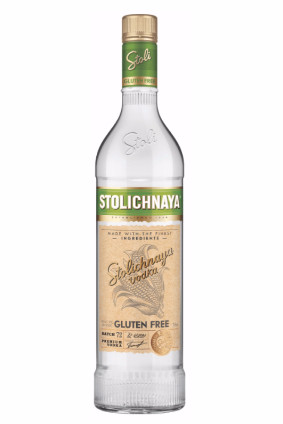 Stoli Gluten Free will be on show to duty free retailers at the Tax Free World Association exhibition in Cannes next month, SPI said today. It is already available in US Travel Retail through Starboard cruise lines and will go on sale in Las Vegas airport in November.
The roll-out follows Stoli Gluten Free's initial launch in the US in April. SPI said that since then the product has sold more than 8,000 nine-litre cases, with 25% of sales coming from the on-premise. "It is doing especially well in New York City - proving the leading location in terms of volume and distribution points," SPI said. Florida was in second place followed by Texas.
Stoli Gluten Free is made from 88% corn and 12% buckwheat. Original Stolichnaya uses wheat as its base grain.
Alcohol producers have jumped on gluten-free trends, which cater for both celiacs and people with a wheat intolerance. In March, MillerCoors lined up an addition to its Coors Peak beer brand in the US, the gluten-free Golden Lager, which is brewed with California brown rice.
Last month, C&C Group's Scottish subsidiary, Tennent Caledonian, said it was to expand the launch of its gluten-free Tennent's Lager extension after a trial run in Italy.
---