The head of Diageo's North America business unit has announced an increased A&P spend in the US in the coming months, against a softening backdrop for spirits in the country.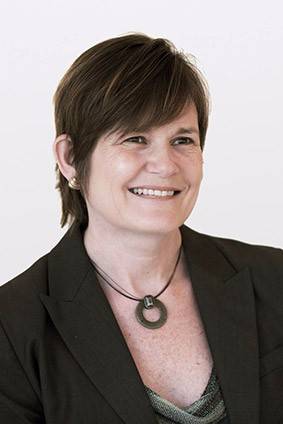 Presenting a session at the company's Capital Markets Day in London yesterday, Deirdre Mahlan confirmed a higher marketing investment than initially intended for the US. The 'core' portfolio will benefit from the extra activity, with Mahlan singling out Johnnie Walker, Smirnoff and Captain Morgan as the "primary recipients".
"The investments that we have made this year (starting 1 July) are getting results," Mahlan continued. "We are significantly upgrading our investments in our core portfolio in the second half of fiscal-2017 and again in fiscal-2018."
The company spent GBP318m (US$411m) on marketing in North America during the first half of fiscal-2017. No specific figures were disclosed for the planned increase.
The news comes as growth in the US spirits industry has slowed in recent months. "I know it's been a topic of conversation that there has been some recent slowing in the industry, particularly since the beginning of the calendar year," Mahlan conceded. "I would say it's too early to conclude that this is a sustained trend.
"Certainly, considering the demographic and macro-economic trends in the US - there is talk now of soon being in full employment - there is nothing to suggest there will be any sustained period of weakness. I remain very encouraged about the growth potential in the US spirits market over the mid-term."
Mahlan warned, however, that Diageo is unlikely to finish its current fiscal year with a US spirits growth rate matching that of the broader spirits industry. Poor performances by high-end vodka brands Ketel One and Ciroc were partly blamed for the lower growth expectations.
North America accounts for almost 35% of group sales and nearly half of Diageo's profits. In half-year results, for the six months to the end of December, the region posted a 3% increase in net sales on a 1% volumes lift. The group's US spirits, meanwhile, saw sales rise by 4%.
---