Sierra Nevada Brewing Co's Sidecar Orange Pale Ale, Torpedo IPA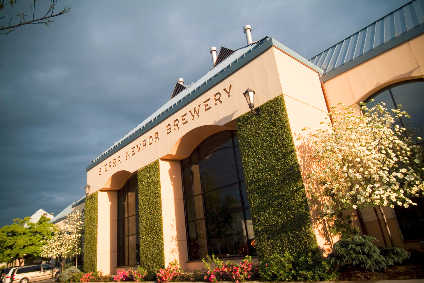 Category - Beer, 5.3% abv and 6.7% abv respectively
Available - From January
Location - US
Price - TBC
California craft giant Sierra Nevada Brewing Co will release two new beers at the start of 2017. The first, Sidecar Orange Pale Ale, is made with orange peel and citrus-heavy hops. The beer will be available in 6- and 12-packs of 12oz bottles in the off-premise and on draught in the on-premise.
The second, Tropical Torpedo, uses the brewery's dry-hopping device, the 'hop torpedo'. The beer does not contain fruit but uses hops to deliver tropical notes. Tropical Torpedo will launch in the same bottle sizes as Sidecar, although draught will follow in the first quarter of next year, the company said.
"Thirty-six years ago we changed the way Americans look at hoppy beer with Sierra Nevada Pale Ale," said founder Ken Grossman. "In 2017, we'll be doing it again with fresh takes on beer styles that we helped pioneer: pale ale and IPA."
---