Italian gin brand Seven Hills has unveiled new packaging, featuring the use of blockchain technology in a move to improve transparency about its production and ingredients for UK consumers.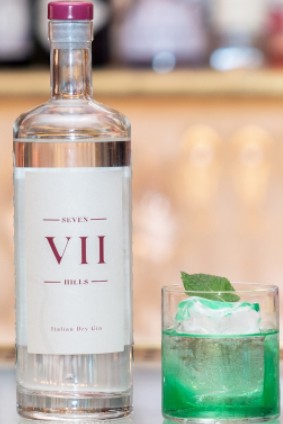 Seven Hills said the new look, announced today, has been "inspired by the hills that established the foundation of Roman civilisation and culture". It claims to be one of the first spirits brands to use blockchain technology to certify its authenticity.
A QR code on the bottle's label connects consumers to a website that outlines Seven Hills' ingredients, distillation process and where its botanicals are sourced from, as well as offering loyalty rewards.
Seven Hills is produced by Turin-based Torino Distillati and claims to be 100% Italian-made, including all materials and ingredients, with seven botanicals: juniper, camomile, pomegranate, artichoke, celery, rosehip and blood orange.
The brand was established in 2014 by former bartender and bar designer Filipo Previero, who set out to revive the Italian tradition of gin production.
Italian gin is all the rage at the moment among brand owners. Last year, Diageo started the roll-out of Villa Ascenti, a high-end expression produced in the Piedmont region, while Pernod Ricard completed its purchase of Malfy gin 15 months ago.
The industry may be bored of gin, but is the consumer? - Click here for a just-drinks comment
---