UK-based Sentz has revamped its namesake hard seltzer portfolio to include minerals.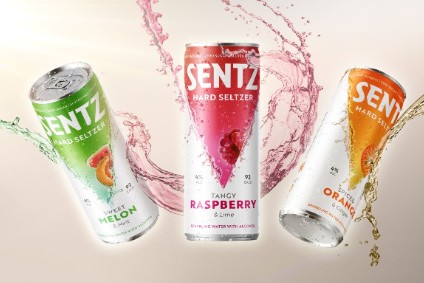 The "hard seltzer-plus" range, which targets consumers looking for extra health-and-wellness benefits, will contain calcium, magnesium and potassium, Sentz said today. The brand owner, which launched in 2019 as Sence, has also changed its name.
Sentz founder Xavier Warburton said the new line underlines the changing face of the UK's alcoholic sparkling water category. "Our original hard seltzer was launched when there was little market intelligence," Warburton said. "Since then, the category has evolved at pace with the advent of large brands jumping onboard the hard seltzer trend which demonstrates confidence in the category and forecast continued growth."
The 4%-abv Sentz range comprises three flavours - Sweet Melon & Mint, Tangy Raspberry & Lime and Spiced Orange & Ginger. Sentz said the added-mineral hard seltzers are a market-first.
What's coming up in beer in 2021? - Predictions for the Year Ahead - Click here for a just-drinks comment
---