Scotland's First Minister has claimed the country's major whisky producers are "big enough to look after themselves" if voters opt for independence.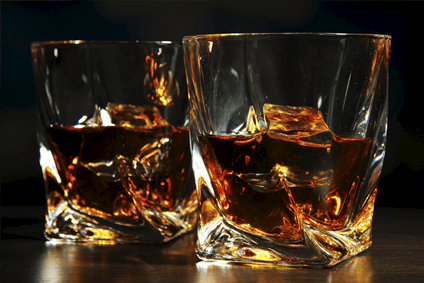 Speaking to CNN, Alex Salmond appeared to dismiss some of the fears raised by the industry, if Scottish voters back the 'Yes' campaign in next Thursday's vote. "Scotch whisky is going to sell on a worldwide stage, regardless of the constitutional status of Scotland," he said.
"Our great whisky companies, and it's fantastic to have them, they're big enough to look after themselves."
He added: "The smaller companies will benefit from that additional profile, that additional push of Scotland."
The Scotch Whisky Association has declined to publicy support one side of the debate, but has raised concerns over the impact of a 'Yes' vote.
A host of Scotch whisky chiefs signed their name to a letter last month arguing against a 'Yes' vote. William Grant & Son has also donated GBP185,000 (US$317,000) to the campaign to keep Scotland as part of the United Kingdom. However, some smaller producers have backed independence.
David Frost, the SWA's chief executive, reiterated the concerns the group has in a blog on the trade body's website. He flagged that Scotch whisky's status is protected by EU law and any break from EU membership could be "damaging and difficult to manage".
The group is also worried about losing the support it receives from the UK government's embassies in the 200 markets where Scotch is sold. "We rely on effective support from government in our overseas markets, whether in influencing EU negotiations or pressing other governments to allow fairer market access," said Frost.
"Both the UK and Scottish Governments have been supportive of us and there will be risks if this support is not maintained." The Scottish Government has proposed a global embassy network of beween 70 to 90.
Frost also raised concerns over how the tax regime and regulatory framework would work in an independent Scotland, suggesting it could "increase costs to business".
Latest figures show Scotch whisky exports were flat in 2013, while volumes were up 3%.
To read our columnist Ian Buxton's thoughts on the issue, click here
---