Scotch whisky sales fell again in the first half of the year but declines were slower than last year as key markets the US and Singapore stemmed losses.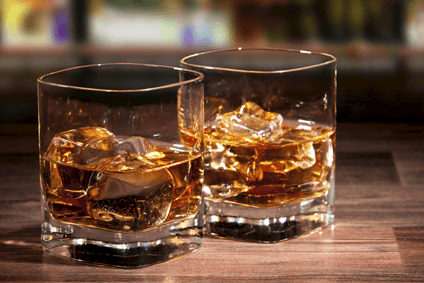 Exports for the six months to June were down by 3% to GBP$1.7bn (US$2.6bn) compared to an 11% decrease for the same period last year, according to figures released by the Scotch Whisky Association (SWA) today. Volumes also dipped by 3%, to 517m 70cl bottles, versus a 5.5% drop last year.
David Frost, SWA's chief executive, said: "We're starting to see some strong signals for growth and we continue to believe the long-term prospects for Scotch whisky remain good."
The US, the biggest market for Scotch by value, rallied from a difficult H1 last year, in which sales fell by 16%, to post flat growth for the six months. Third-biggest market Singapore, which posted a 46% decrease in the first half of 2014, saw H1 sales drop by 2% this year.
There was good news for single malts, which bucked Scotch whisky's downward trend to post a 5% value increase to GBP406m in the first half of the year. Mexico, meanwhile, entered the top ten by value, as sales increased by 12% to GBP43.5m. The SWA said Scotch "is becoming increasingly popular among younger, fashionable consumers" in the country.
Russia dropped out of the top 20 as consumer weakness hit demand and exports to Brazil were down almost 30% in value because of an economic downturn and the devaluation of the real by a third.
Last month, chief executive Frost foreshadowed today's figures, telling journalists that Scotch sales were once again picking up.
---