The global malts ambassador for Bacardi, owner of blended Scotch whisky brand Dewar's as well as single malts including Aberfeldy and Craigellachie, has called upon the Scotch industry to engage more with the cocktail scene in the on-premise, in order to recruit new consumers.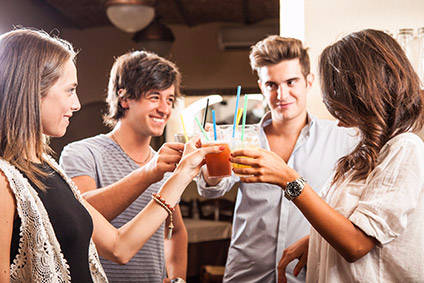 Speaking today at the Tales on Tour on-premise event in Edinburgh, Georgie Bell said not enough is being done to encourage bartenders to use Scotch in mixed drinks. Bell warned the industry that it is missing an opportunity to make itself relevant to the next generation of drinkers.
"Scotch whisky is the most diverse spirits category," she said. "We need to stop being so precious when it comes to cocktails."
Scotch is beginning to lose ground to its rivals, according to a recent IWSR report, "thanks to a number of factors, including generational trends and a failure to connect with the new generation of Millennial consumers".
The spirits segment should learn from the way the gin sector "is shouting about its flavours", said Bell. She also highlighted the resurgent gin & tonic serve, which has helped many brand owners in countries such as Spain to grow in the on-premise.
"If bars do gin & tonic menus," Bell asked, "why can't they do Highball menus - different Scotch and sodas with different garnishes?"
Bell also bemoaned modern whisky advertising's failure to promote mixing.
Last month, mixers company Fever-Tree started to roll out mixers specifically for dark spirits, including a soda for long whisk(e)y serves.
---