A new just-drinks report has suggested drinks brands across all categories will have to work increasingly hard to satisfy the requirements of "a more demanding and increasingly fickle consumer", with more knowledgeable consumers become "increasingly willing to try a wider variety of products across different price points".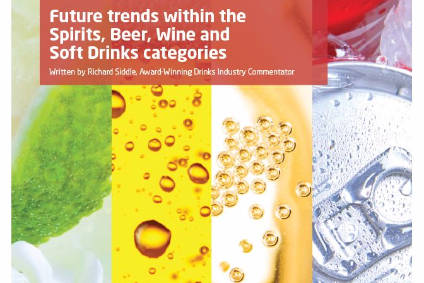 According to just-drinks' Emerging Drinks Industry Trends report, written by industry commentator Richard Siddle, provenance, tradition and a story they can relate to will be the key factors influencing consumer purchasing decisions. For instance, the craft trend will remain a driving influence in beer and spirits with consumers keen "to buy in to both the products and the people who make them". Big brands will seek to capitalise on the craft trend either by promoting the heritage, provenance of their own brands or acquiring craft operators, the report states.
At the same time, the report also suggests that drinks categories will see a growing polarisation between consumers who are unwilling - and unable - to go beyond entry level price points and those looking for premium, exclusive and specialist products.
Another critical trend identified in the report is closer targeting of specific consumer and demographic groups. "A better understanding of consumers by age group and demographic will see more lifestyle brands across each drinks category targeted at specific consumers be it male, female or by age," the report says, adding that there will also be greater opportunities to sell directly to consumers online and through loyalty initiatives.
In addition, the report claims political pressure on drinks producers will mean brand owners will have to take "even more dramatic steps to manage the industry in step with Government goals and targets on health, sugar, alcohol levels and promotions".
By the same token, wider public awareness of health issues will increase the potential for products which offer health and functional benefits, with moderation "a growing trend", particularly among younger drinkers.
For full details of this new report, click here
---