AG Barr outpaced growth in the UK soft drinks market to post an 8% sales jump in the first half of the year, reversing a string of tough results for the Irn-Bru owner.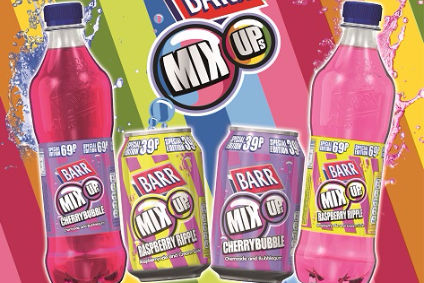 In a trading update today, AG Barr said sales jumped to GBP136m (US$180m) in the 26 weeks ended 29 July. Overall growth for UK soft drinks was 4% in value and 2% by volume in the same period, according to IRI data.
AG Barr's performance is a marked improvement on past results, and follows staff cuts last year as part of a cost-cutting programme. In 2016's first-half results, net sales dropped 4%, while sales for the full year were flat.
AG Barr said today's sales increase came despite increased investment in innovation and brands and later-than-anticipated price increases. The company also said it is making good progress with its sugar reduction programme, announced earlier this year, and remains on track to take 90% of its portfolio under the UK's upcoming sugar tax threshold by Autumn.
AG Barr last year branded the sugar tax, expected to be implemented in 2018, a "punitive and unnecessary distortion".
---