Q1 net profits down 19% to US$5.7m
Net sales fall 14% to $161.7m
Operating profits decline 64% to $4.1m
Volumes plunge 15% to 707,000 barrels
The Boston Beer Co's troubles have continued into 2017 as first-quarter results dropped significantly.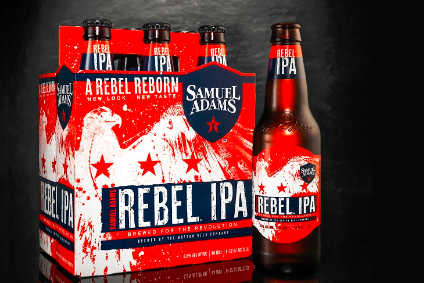 The company, which saw declines throughout 2016, again blamed an increasingly-competitive craft beer category for the Q1 falls. The 13 weeks to 1 April included a near-20% sales drop and a 15% volumes plunge.
Boston Beer said ongoing weakness in its Samuel Adams brand, especially the seasonal variants, had further impacted performance. This year's Samuel Adams Hopscape and Samuel Adams Fresh as Helles volumes were down compared to Samuel Adams Cold Snap last year, with the brewer partly blaming "drinker confusion at retail".
Founder Jim Koch said: "New craft brewers continue to enter the market and existing craft brewers are expanding their distribution and tap rooms, with the result that drinkers are seeing more choices."
The disappointing results follow a tough 2016 for Boston Beer, in which sales fell 6% and volumes dipped 4%. It came amid a broader slowdown in craft beer that is hitting the category's biggest independent players, such as Boston Beer and Sierra Nevada. Meanwhile, mainstream brewers in the US continue to acquire regional craft brewers and leverage their distribution strength to grow their craft-style brands.
Despite the headwinds, Koch said his company was well-positioned for the longer term, through the quality of its beers, innovation capability and sales execution strength, coupled with a "strong financial position that enables us to invest in growing our brands".
Looking ahead, Boston Beer estimates full-year volumes change to be between -7% and +1%.
To read the company's official results release, click here.
---