SABMiller has announced a doubling of its annual cost savings target, in the same week as it posted rising half-year sales and rejected an initial takeover offer from Anheuser-Busch InBev.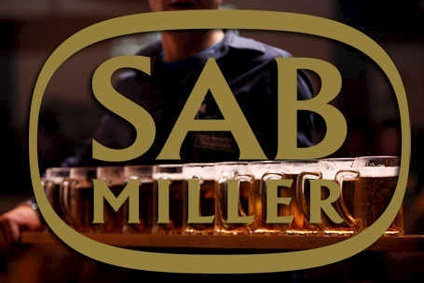 In a statement released this morning, the brewer said that its previous US$500m-per-year savings target - by the end of March 2018 - has been replaced by the aim to save $1.05bn per year by the end of March 2020. The initial target had been put in place last year.
In the 12 months to the end of March, SAB said today, its savings programme, which covers its supply chain, including procurement, manufacturing and distribution, delivered $221m-worth of savings. The company expects a $430m saving in the year to the end of March, 2016.
"Our recent trading statement highlighted our accelerating growth in the second quarter," said CEO Alan Clark today. "Another key plank of our strategy is to build a globally-integrated organisation to optimise resource, win in market and reduce costs. Whilst we are already a highly-efficient business ... we are continuing to remove duplication across markets, bringing specialist expertise in areas like procurement under one roof, and standardising common processes."
SAB said the methods it is using to reduce costs include increasing the spend centrally-managed by its procurement team to around 90% - from 69% in the previous fiscal-year - and using standardised processes to drive efficiency in manufacture and distribution.
Today's announcement comes as AB InBev, well-known for reducing costs throughout its own business, considers its next move in the battle to acquire SABMiller. Since SAB's board rejected a GBP42.15-per-share proposal this week, AB InBev has until Wednesday to either strike an agreement with SAB's board or convince SAB to request an extension to the deadline set up by the UK Takeover Panel.
SAB noted that its management is "today meeting with investors to discuss its recent trading statement and to provide an update on its operations".
---