Half-year net profits up 15% to US$1.97bn
Sales in six months to end of September rise 2% to $14bn
H1 operating profits (EBITA) flat at $3.3bn
Total voumes rise 1%, lager volumes slip 1%
SABMiller has reported a healthy rise in first-half net profits but warned that trading conditions will remain "challenging".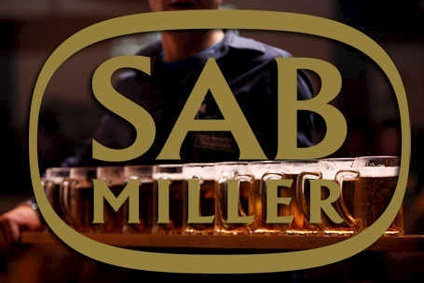 The London-headquartered group said today that it was boosted by its Latin America and Africa business, but held back by a weak Q2 in China and Australia.
Lager volumes fell 1% as parts of Europe and Asia-Pacific saw slower sales, the group said. Soft drinks volumes were up 9%.
Alan Clark, SABMiller's CEO said:
"We continued to grow earnings in the first half with challenging trading conditions mitigated by ongoing efficiencies. Group net producer revenue was driven by lager growth in Africa and Latin America and strong performance in our soft drinks businesses in Africa, Latin America and Europe."
Looking ahead, the group added: "We anticipate that trading conditions will remain challenging but we expect to continue to grow volume and net producer revenue."
Shares in SABMiller were this morning trading down 0.16% at GBP35.06.
To read the company's full statement, click here
---