The Russian beer market finally looks set for a revival after years of "false dawns", a new report has said.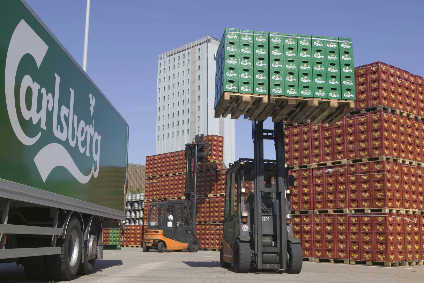 An expected boost from next year's Russia World Cup and a more favourable legislative environment should see 2018 volumes improve after nine straight years of declines, analysts at Bernstein said this week. However, the report warned the market will remain "intensively competitive".
Beer volumes in Russia have fallen significantly in the past decade, driven by tax excise increases, efforts by authorities to curb problem drinking and economic sanctions levied against Russia over Ukraine. Carlsberg, which is the biggest brewer in Russia through its Baltika unit, has been the most affected, closing breweries in the country and cutting staff.
However, Bernstein said that despite falling volumes caused by higher prices, Russian consumers "continue to spend more on beer", meaning underlying trends remain strong. It said volumes in the country look to be "bottoming-out" in 2017 and there is scope for a return to growth "as affordability is restored in the market".
The industry should remain competitive, however, as brewers fight over share in a fragmented market. The report said this will inhibit long-term margin expansion potential.
Overall, the report will be good news for Anheuser-Busch InBev, which is to create Russia's second-largest beer producer by combining its operations in the country with those of Turkey's Anadolu Efes. The deal is expected to complete before the end of June next year.
---