Ruffino's Chianti Classico Gran Selezione Romitorio di Santedame 2015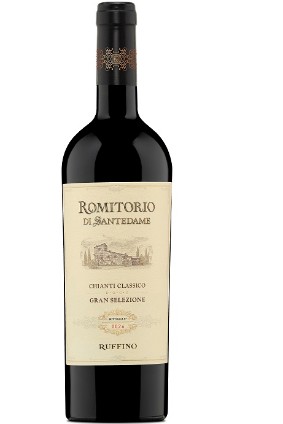 Category - Wine, Chianti, 14.5% abv
Available - From this month
Location - Global
Price - TBC
Ruffino has released a 2015 vintage under the DOCG Chianti Classico Gran Selezione appellation. The Chianti Classico Gran Selezione Romitorio di Santedame 2015, which is limited to 6,500 bottles, is a blend of 90% Sangiovese and 10% Colorino grapes.
The release also features a new look, Ruffino said.
The Romitorio di Santedame label was established in 1990 as a Toscana IGT. It was initially a blend of mainly Colorino and a small amount of Merlot.
"Today, after 11 years of absence, Romitorio di Santedame returns as a Chianti Classico Gran Selezione born from a single parcel on the... Conca d'Oro di Castellina in Chianti," the company said.
The wine was aged for 30 months, 24 in oak barrels.
"We are aware of the substantial change we have made to what Romitorio di Santedame was, but not what it stood for," said Gabreile Tacconi, Ruffino's enologist. "We may have chosen a new blend, and a new appellation, but this is because the label represents our continued commitment and belonging to the Chianti Classico area."
Why water will be more important than wine in the years ahead - Comment
---